Give Your Vape Business a Strong Foundation – Get a Vape Shop Certification
If you want your vape business to thrive, you need the best training for your employees, managers, and yourself.
Get Certified
We will teach you how the most successful vape shops are running their stores.
6+ Training Blocks.
With more being added every month. These lectures from top experts will give your employees the best training on all the essential vape shop functions.
6+ Hours Of Video.
Train your employees in less than one work day. These self-paced training videos can be streamed from anywhere.
Vape Certification.
Automate your employee training with our built-in certification system. Each employee will receive a physical and digital certificate of completion, dated for your records.
Running A Compliant Vape Shop Is Hard.
You Need A Team On Your Side.
It takes a lot of time, effort, not to mention resources to start and run a vape business. Even if you're running an established vape shop, there are still investments you need to make.
We believe in the power of community and mentorship to guide us through the hardest times. As we say at VapeMentors : "You can fail by yourself, but you cannot succeed alone" The vape industry is under attack at the moment, and it likely always will be. Many people have found their entrepreneurial window of opportunity in this niche, but some are still slow to adapt.
Regardless of your personal situation, you are bound to run into hiccups on your way to success. You need someone who has experience in this field to help guide you. That's why we're here.
When you're have a vape shop, there are several hurdles that you are bound to run into.
The amount of time and resources you have to spend training new employees is overwhelming.
The challenge of understanding and implementing FDA's guidelines to the operations of your vape shop.
Learning how to handle sales representatives who don't understand basic customer service and compliance.
You will suffer from customers ignoring user manuals and coming to you because of battery explosions.
Lastly, your shop will overflow with adults who are trying to buy vape products for their underage friends and siblings.
But, as disconcerting and discouraging as these might be, they aren't good enough reasons for you to quit your dream!
If you've wondered what it would be like to have complete confidence in your staff's ability to take care of your customers; or you just want more clarity on what you should be doing right now in your shop to stay compliant — Vape Shop Certification will certainly help.
We will teach you how the most successful vape shops are running their stores.
Module I
Regulations
We will cover a brief history of FDA regulations. That will be followed by explanations as to what you as a shop owner should teach your employees. Once you have all the necessary information, it will be easier to implement FDA's guidelines and make your business function in accordance with them.
Watch module I now
Module II
Liability & Battery Safety
Batteries sometimes explode. So what you need to know is how to protect yourself and your customers if that happens. That's why we will go over battery claims, proper battery safety training and insurance in this module. Once you know how to prevent accidents and potential problems, your business will run smoothly.
Module III
Customer Service & Support
If you want to succeed in the vape industry, you have to learn how to get and keep your customers. For that reason, we will show you how to give your employees the tools they need to impress customers. As a result, this will help your team to increase sales. In the end, excellent customer relations are the key to high revenue.
Module IV
Advocacy
FDA regulations aren't the only ones you need to think about. You also need to know all about your local and state regulations. In this module, you will learn how to advocate for your business and move the community into taking action.
Module V
Future Vape Trends
If you want your business to remain relevant and interesting to customers, you have to keep up with the trends of your industry. Some shops decide to expand into Kava, Glassware, Kratom, CBD, and Cannabis. In this module, we will discuss the rational and practical aspects of those expansion opportunities.
Why Structured Employee Training Is Important:
In The Event Of An FDA Regulation Violation, The FDA Has Stated The Following:
"retailers with an approved training program are subject to lower maximum penalties than retailers without such programs. Section 103(q)(2)(B) of the Tobacco Control Act defines "approved training program" as a training program that complies with standards developed by the FDA for such programs."
"FDA intends to promulgate regulations establishing standards for approved retailer training programs. Until it does, the Agency intends to seek penalties in accordance with section 103(q)(2)(A)(i) of the Tobacco Control Act (for retailers with an approved training program), whether or not the retailer has implemented a training program. However, FDA may consider any evidence of a training program (e.g., training curriculum, a test provided to employees and their test scores) in determining whether to further reduce the civil money penalty during settlement negotiations for retailers who violate the regulations." (Read more)
The Hard Facts
Without an organized and up-to-date training program, you are relying on your employee's competency to protect you from an FDA violation. When your staff is not properly trained, you are constantly in danger of higher monetary penalties from the FDA.
For instance:
Civil Money Penalties (CMP)*
# of Violations
With Training Program
Without Training Program
1st
$0
$250
2nd w/ in 12-mo
$250
$500
3rd w/ in a 24-mo
$500
$1,000
4th w/ in a 24-mo
$2,000
5th w/ in a 36-mo
$5,000
6th/subsequent w/ in 48-mo
$10,000 as determined by the Secretary on a case-by-case basis
Who will benefit from Vape Certification?
Every Vape Shop owner, manager, or employee can benefit from this training. So, we will teach you the basics and give you the tools necessary to advance.
Employees
This will help you earn that promotion. After all, knowing everything there is to know about a vape shop will help you to be prepared for everything.
Managers
Learning how to train your team, how to check if everything is in accordance with regulations, and how to overcome problems will make your job much easier.
Owners
Acquiring the certification will help you make your business a stellar success you want it to be while rounding up your knowledge about every relevant subject related to your vape shop.
What our students are saying
Hundreds of satisfied vape shop owners have used our training to improve their businesses. Here are their testimonials.
"I was considering starting my own vape shop when I saw how popular they were. But I was unsure about regulations and potential legal issues. Thanks to this training, I gathered all the information and started my own business."
"I started a vape shop a year ago, but as the shop grew, I started spending a lot of my time micromanaging my staff. I didn't know how to pass on my knowledge and teach them how to handle customer relations. Once I got the right tools through this training, it was a lot easier. Now, I can even leave them alone in the shop!"
"Being an entrepreneur was always a dream of mine. When I quit my 9 to 5 to start a vape shop, I was worried. The business was slow, time-consuming, and resource-draining. These modules taught me how to manage my business, how to adapt to changes, and how to advertise."
Experienced Vape Advisors Leading the Way
VapeMentors gathered the leading experts to teach you how the best vape shops on the planet train their employees.

Phil Daman
Attorney & Managing Partner of Daman & Associates
Phil advises trade associations & served as the CEO, Chairman and President of the Board of Directors for The Smoke Free Alternatives Trade Association (SFATA) from 2012-2015.

Sarkis Kaladzhyan
President, Calco Commercial Insurance
Sarkis co-authored and improved insurance policy language which gives coverage to vapor products. He constantly works behind the scenes to ensure that vapor products remain on the market and has lobbied the congressional offices on more than a dozen occasions with SFATA.

Molly Sylvester
Owner, Vapin' the 619
First store opened in El Cajon, CA September 2013 Second store opened in San Diego, CA January 2016 Molly is a customer service and sales expert and consistently gets five star reviews at her vape shops in Southern California.

Alex Clark
CEO and Co-Founder of CASAA
Alex Co-Founded CASAA in 2009 In response to The FDA Directing customs to seize shipments Of vapor products coming from abroad. CASAA currently counts more than 220,000 vapers and members.

Stefan Didak
Founder & President - Not Blowing Smoke
Not Blowing Smoke is a consumer led non-profit organization founded in August 2015. Prior to that, Stefan was involved in vapor advocacy efforts both on the consumer and business side. In 2017, Not Blowing Smoke fought over two dozen flavor bans in California and successfully got several to be completely cancelled.

Tracy P. Marshall
Partner, Keller and Heckman LLP
Tracy practices in the areas of advertising, data protection and intellectual property. She has an expert understanding of how the law affects a company's efforts on Social Media and online marketing.

Riley Legaspi manages social media for some of the biggest players in the vape industry. He's an expert in. Social Media Marketing & Management, Brand Development, Targeted Campaigns, Influencer & Affiliate Marketing and Content Creation.

Jesse Plautz
Digital Marketing Director, VapeMentors.com
Jesse is a lifelong entrepreneur and business strategist. He holds an economics degree from the University of Utah and an MBA from the University of Phoenix. His efforts as the Digital Marketing Director of VapeMentors has helped educate hundreds of vapreneurs in modern and traditional business strategy.

Norm Bour
Founder, VapeMentors.com
Norm has personally coached dozens of entrepreneurs who are starting brick and mortar stores, designing vape hardware and developing new lines of e-liquids. He also works with smoke shop owners entering this new and fast-growing industry. Most of his stores generate a five-figure revenue in their first month of business, and are developing expansion plans by month three.
Your Investment Is 100% Risk Free
Hundreds of satisfied vape shop owners have used our training to improve their businesses. Here are their testimonials.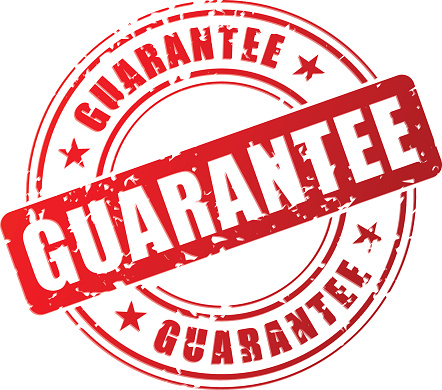 If this training platform doesn't help you automate your employee training within 30 days, then we don't deserve your money.
We spent nearly all of 2018 helping more than 50 entrepreneurs start a vape shop training program, so we know the pitfalls most people face. The VapeMentors team compiled our experience into the most complete training program for vape shop managers and employees available today. But, even so, we realize it's probably not for everybody. And that's OK.
So, if for any reason you don't see results in your vape shop training efforts within the first 30 days, please feel free to email me. I will personally return your investment.
Give Your Vape Business a Strong Foundation – Sign Up For Vape Shop Certification
Whether you already have a vape shop, or you're just starting out, this training program will help you immensely!
By signing up for this training, you won't just get a certification; you will also learn:
All about legal regulations and FDA guidelines for vape shops
How to successfully train your employees to talk about battery safety
All about social media strategies and campaigns
How to keep customers happy
All about upcoming trends that will help your shop remain relevant
Enroll today and pay only
Frequently Asked Questions
When does the course start and finish?
You can complete this self-paced material in less than one workday. 6 hours of lectures.
How long do I have access to the course?
As long as VapeMentors is training business owners!
What if I am unhappy with the course?
We offer a no-questions-asked 30-day money back guarantee.
How will this help my vape shop stay compliant?
A well-trained staff is your best defense against the FDA and local regulators. The vape shop certification will help you train your new and established employees.
Why not just train my employees myself?
You are welcome to and many shop owners do. However, by using our platform, you can let us take care of the training for you so you can focus on your business. We'll update the training when regulations change. And we are adding state regulations in 2019. Plus, each employee will receive a certification, meaning you'll have a digital and paper record of your training activity. Something the FDA will look for if you're ever in trouble.